Compresses and Wraps Foam Products
Sureline Foam Products has installed a state-of-the-art compression packaging system. It efficiently compresses and wraps foam products which simplifies shipping and reduces costs.
Mattresses • Toppers • Sheets • Cubes • More
---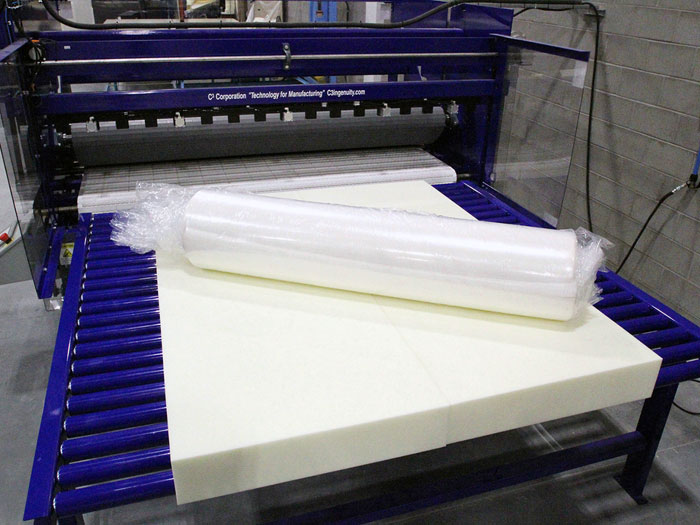 Reduces Costs!
The C3 System saves money for our clients. How does it do that?
Shipping costs are significantly reduced! Smaller orders of products like a single mattress can now be shipped by courier rather than by truck. For shipping bulk orders by truck, compressing and packaging unit items lowers the overall cost.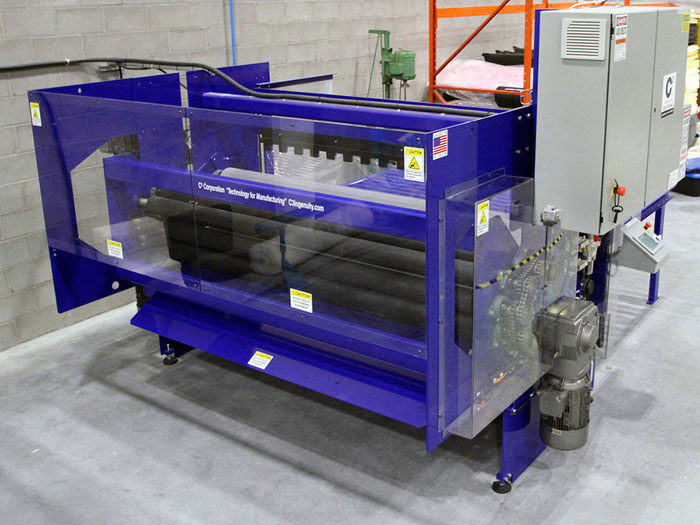 C3 Packaging System
Outputs 2+ packages per minute
Rolls pack a variety of foam products
Accommodates different lengths
Uses stretch wrap
---